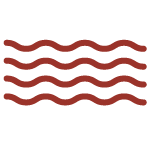 Pools, Spas & Water Features
Custom Designed Pools and Spas, Natural Water Falls and Formal Fountains.
Whether for leisure, recreation, exercise or just the simple beauty of it, we can design and coordinate the development of a custom pool or water feature to meet your personal lifestyle. A beautifully designed pool or water feature is the sparkling jewel of any finely crafted landscape. We believe that all water elements should be designed to blend aesthetically and creatively with their natural and architectural surroundings for the best possible backyard environment.
Pools and water features can mean anything, from family fun splashing around with the kids, relaxing by a natural bubbling waterfall, a romantic winter evening in a steaming spa or a beautiful formal fountain inviting guests into your home. Whatever you may dream, we can design and coordinate the development of an exciting and breathtaking new water element for your home. If a pool is what you desire. We will create a beautiful Master Plan that shows you just how it will incorporate into your backyard and the surrounding landscape. We will work with you to help you select a quality pool builder and help guide and direct you through the entire process, start to finish.