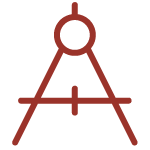 Landscape Architecture & Design
Site Plans, Planting and Layout Plans, Land Planning, Construction Details and Specifications.
Our professional, highly skilled and experienced Landscape Architects will work closely with you to create a design that makes your vision a reality. Whether focusing on a particular area of your site or developing an entire master plan, we design and detail every aspect to ensure we meet every objective with good function, creativity and lasting beauty.